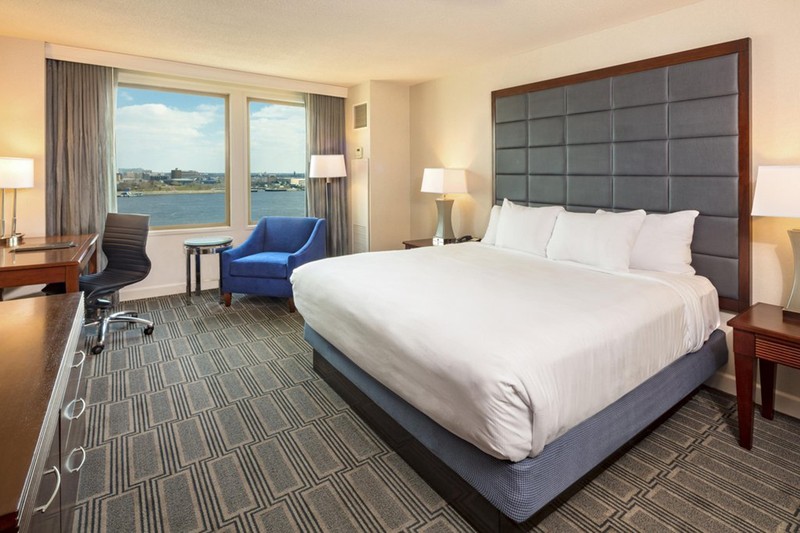 What is it?  An innovative way to create a box spring cover with form, function and design. Think, tube top! It's a circular shape with no corner seams that hugs the box spring and can be applied or removed in a few minutes by only 1 person. The knitted polypropylene fabric is elastic, allowing the wrap to stretch and recover. Our Wrap collection features 2-color jacquard patterns, solid novelty textures and can utilize any of our 30+ colors from our polypropylene and 40 + Plumoso polyester color library to create any custom room design. The Wrap is eco-friendly, cost effective and proudly made in the USA. Hotel management and housekeepers will love it! Contact us to see our installation video.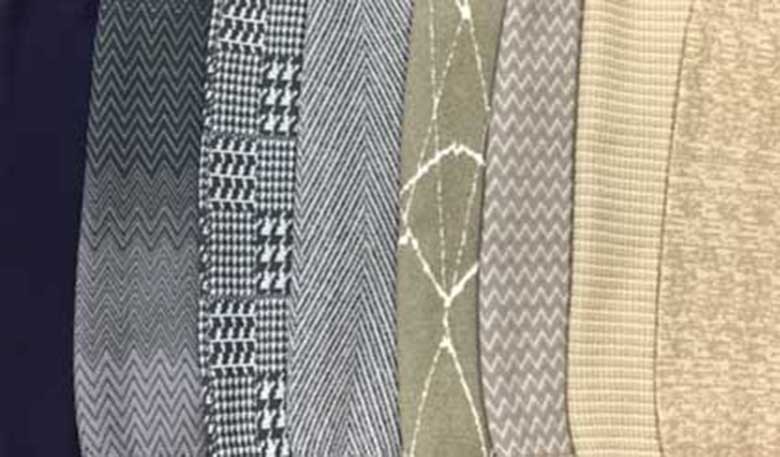 Easy care
Due to the characteristics of the fiber and its wicking capabilities, it resists absorbing water or fluids. 
Light soil can be removed by the wipe of a damp cloth without removing the Wrap from the bed. 
No stain removers or chemicals are required and the fabric is bleach resistant.
The fabric is anti-microbial, mold and bacteria resistant. It does not attract dust or dust mites.
Laundering Instructions
Machine wash cold. Mild detergent only. Tumble dry low temp. Do not wash with towels or sheets.
Do not exceed 140° for 30 min.  Promptly remove from dryer. Do not pull from machines
Fold immediately.  Do not apply heat/iron.
**Failure to comply with these instructions may void manufacturer's warranty**